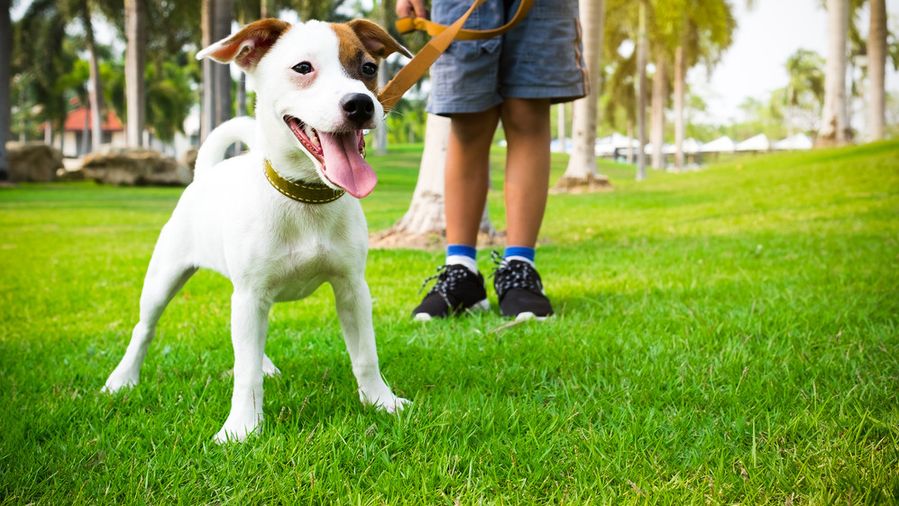 Article via 1851franchise.com
Amid pandemic-led pet ownership growth, the pet waste removal industry is currently estimated to be worth $3.5 billion. And there's one brand that is well-positioned to dominate that booming market — Scoop Soldiers, a pet waste removal franchise with a mission to handle the dirty work so pet owners can focus on enjoying their four-legged friends. With a time-saving service, a reasonable pricing structure and strict safety practices, pet owners across the country are raving about Scoop Soldiers' five-star service. Now, the top "pooper scooper" brand is looking to partner with qualified franchise partners to bring its superior services to new major markets across the country.
How Scoop Soldiers Gives Pet Owners Their Time Back
Scoop Soldiers CEO Josh Cahill first entered the home services industry when he decided to help his business partner, E.J. McCoy, build his lawn care company. As they worked on people's lawns, the duo came across existing yards that desperately needed pet waste removal. That's when they started Scoop Soldiers, offering services to the existing client base they had built with lawn care.
Cahill and McCoy recognized how busy individuals and families are in their daily lives, and they sought out to find a quick, efficient, reliable and safe solution.
"The demand for services in pet waste removal has significantly increased," said Cahill. "People want their time back, and they don't want to worry about menial tasks like cleaning up dog poop. We help take that chore off of their plates so they can spend more time with their family and friends."
Scoop Soldiers offers its services to both residential and commercial clients — and the first visit is free. Its pricing packages include a variety of options so that clients can select the frequency of service based on their own specific needs. After bagging and removing all pet waste from the area, the Scoop Soldiers team also sends an email notification that the job is done, along with a picture of the secured area.
"Our bread and butter is busy individuals or families who can hire us to take that one extra thing off their plate so they can invest in their hobbies, family and friends," said Cahill. "By the time you get home after work and eat dinner, it's dark outside before you even get a chance to go in the yard and clean it. We offer a solution for busy individuals who recognize that their time is better spent on the things they enjoy and the people they enjoy."
How Scoop Soldiers Continues to Grow Its Five-Star Reputation
Since being founded, Scoop Soldiers has seen significant growth each year. The brand ended its first year with around 30 clients, but the demand quickly began to grow, Cahill said.
Clients quickly discovered that, not only does professional pet waste removal help preserve their time, but it also keeps all the hazardous and potentially dangerous substances found in dog waste away from their home or business. Now, after building a strong reputation in its local communities, Scoop Soldiers is prepared to meet the needs of even more clients and their dogs.
"Nothing is more important to us than our client's complete satisfaction," said Scott Oaks, vice president of franchise development. "Our teams make thousands of visits a week to residential and commercial clients, and no job is left unfinished."
And now, as people begin to return to work in the offices following the pandemic, more and more people are looking for ways to focus on their family and their personal hobbies when they arrive back home. Scoop Soldiers appeals to this need with its trustworthy services.
"Our mission is to make people's lives easier," said Cahill. "That's the most rewarding part about what we do."
How Scoop Soldiers Gives Back
Scoop Soldiers has a mission to make a difference in people's and dog's lives. That's why it partners with the Valor Service Dogs Program, a nonprofit organization that helps wounded post-9/11 veterans and first responders regain their independence through the training and placing of mobility assistance and PTSD service dogs.
Scoop Soldiers sponsors dogs in the Valor program for 20-24 months of training and boarding to get them ready for their forever home with a deserving veteran. Then, Scoop Soldiers continues its support for that veteran with pet waste removal services for life.
"It's an amazing organization," said Cahill. "We're proud and honored to support the veteran community in this way."
Today, Scoop Soldiers has sponsored three dogs with the Valor Service Dogs Program.
The total cost to invest in Scoop Soldiers ranges from $43,800 to $104,050 per territory. To learn more about franchising with Scoop Soldiers, visit: https://scoopsoldiersfranchise.com/