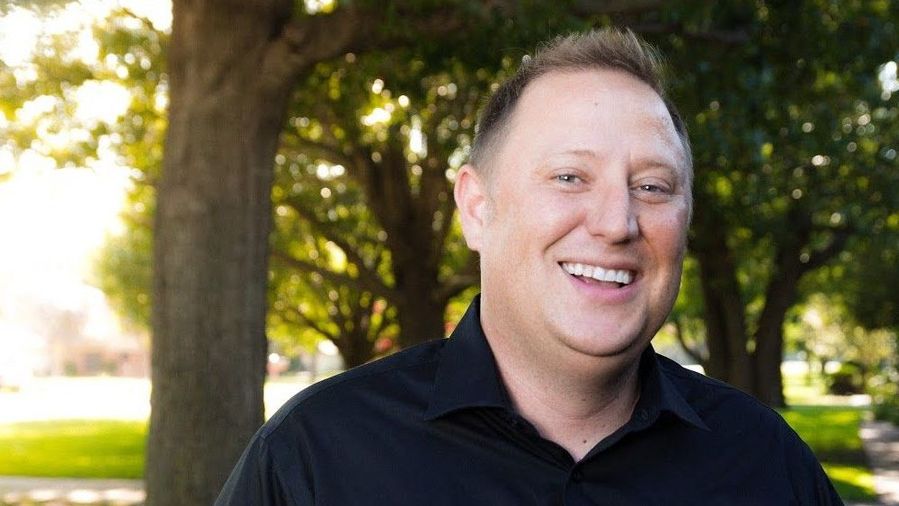 Article via 1851franchise.com
Scoop Soldiers, the mission-driven "pooper scooper" brand with 26 franchisee- and corporate-owned locations across the U.S., is looking to accelerate its growth by partnering with passionate entrepreneurs. 1851 Franchise caught up with Scoop Soldiers' CEO Josh Cahill to learn more.
1851 Franchise: What void does Scoop Soldiers fill?
Josh Cahill: I first entered the home services industry when I decided to help my business partner, E.J. McCoy, build a lawn care company. As we worked on customers' lawns, we frequently came across existing yards that desperately needed pet waste removal. That's when we started Scoop Soldiers, offering services to the existing client base we had built with lawn care.
The demand for services in pet waste removal, or anything people can hire out, has significantly increased. People want their time back, and they don't want to have to worry about menial tasks like cleaning up dog poop. People are putting a value on time like I've never seen before. We help take tasks off of their plates so they can spend time with their family and friends.
1851: What have been some of Scoop Soldiers' most important milestones since it started?
Cahill: In our first year, it was a very humble business. We ended our first year with around 30 clients. But the demand kept growing, so we expanded to Austin and Houston.
In 2019, we decided to make the most of those growth prospects, introducing a franchise model. By the end of that year, we had brought on our first three franchisees. Throughout 2020, we focused on supporting our existing franchisees through the pandemic. Now, we have 14 franchise territories and 12 corporate-owned locations open and operating.
We are really excited about the future. We made the transition from a corporate organization to a franchise-minded organization, and we are ready for the next phase of growth.
1851: What are you doing well right now? What are Scoop Soldiers' differentiators?
Cahill: Our support services are unparalleled. We take things to the next level. We do everything we can so our franchisees don't have to deal with client needs on a regular basis whatsoever. We're able to tailor the channels of communication to their leadership team, their managers, to wherever their involvement is, but they don't have to deal with updating credit cards, changing schedules or customer service issues, among other things. We do billing and invoicing daily for them, too. We also do the collection. If someone isn't paying, we reach out and make the effort to collect. We handle all of the leads and sales process in getting clients converted. We build the schedules in the most efficient way possible. We also handle website management and both paid and organic marketing for the franchisees.
We've taken the responsibilities for things that otherwise they would have to hire one or two people to do in an office setting, so they can focus on managing their team members, making sure the work in the field is going well and spending time in their local community.
1851: What was missing in the pet waste removal space before you created Scoop Soldiers?
Cahill: A critical differentiator for us is that our prospective franchisees can opt to purchase corporate-owned locations. We are the only brand in our segment currently doing that. Our corporate locations have an existing client base, which means franchise owners will see revenue from day one.
1851: What are your growth goals? What is your vision that you want your brand to fulfill, realistically or ideal state?
Cahill: The most rewarding thing is being able to put our franchisees into a place where they have freedom to focus on their personal lives. My goals for the company of course include revenue goals, unit goals, and more, but what it comes down to is providing a great opportunity for success for our franchisees. We can tie numbers to it, but we really want to build a family of Scoops Soldiers franchisees who are all doing well, succeeding and making money.
We want to continue to expand corporately with the mindset that those locations will eventually become franchise territories as well. We intend to always hold on to the corporate businesses for testing purposes and so our franchisees can see that we haven't forgotten what it's like to own a business.
1851: What does an ideal franchisee look like?
Cahill: We are open to any kind of franchisee, but especially people who have operated other businesses in the past, particularly home-operated businesses because they can sell Scoop Soldiers' services to their current client base. We're also looking for franchisees who can manage their teams successfully and focus on running the business.
We have a very flexible model that allows franchisees to focus on what they want to focus on, whether it's their lifestyle, revenue or whatever else.
1851: How many units is Scoop Soldiers targeting over the next year?
Cahill: Looking ahead, we have a goal of signing four more franchise locations by the end of 2021 and another 15–20 in 2022. We recently launched our new website in August, and we're looking to expand in growing markets across the country, including Texas, Georgia, Florida, Oklahoma, Arizona, Colorado, North Carolina and Ohio.
The total cost to invest in Scoop Soldiers ranges from $43,800 to $104,050 per territory. To learn more about franchising with Scoop Soldiers, visit: https://scoopsoldiersfranchise.com